Installation of dbees.com program on phones with Java Me
If you want to install dbees.com program on your phone, perform the following steps.
1. Download the application by choosing one of the three methods below
Code*

Code*

Visit dbees.mobi**

- start the web browser on your phone

- go to dbees.mobi

- follow further instructions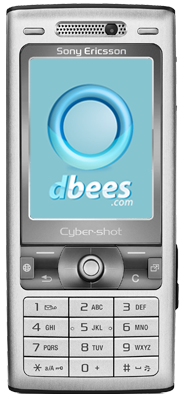 * Depending on the standard you operate in, scan QR code or UPCODE.
** dbees.mobi – this is the address where you can find a mobile version of our website. If you enter this address in the web browser of your mobile phone, your device will be automatically recognized and redirected to a place where you will be able to download a proper application.
2. Start the downloaded application on your phone
3. Activate it by entering your login (e-mail address) and mobile password (activation code) assigned to your account, that you can generate below
Mobile password (Activation code): XXXXXXX